For those times when a jacket is overkill but you need a warmer layer to beat the chill, try one of Foxwear's long or short sleeved t-shirts. We have options with full-zip or pullover, with hood or without.
All items feature Custom Sizing
You will be contacted following your order to confirm fabric choices and sizing.
DELTA warm weather shirt
This long-sleeve shirt works great for Pickleball.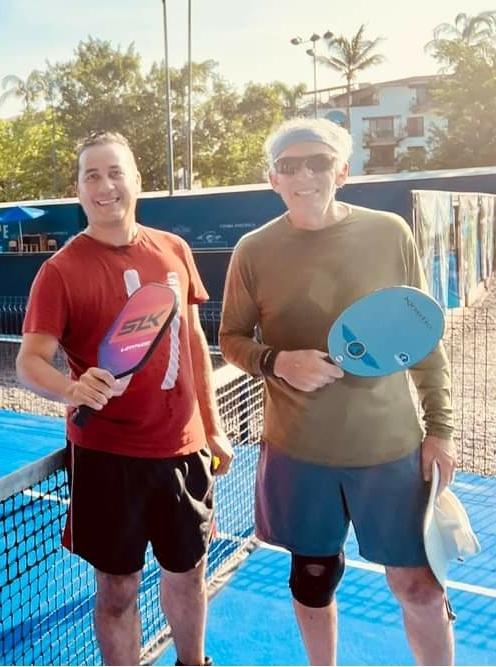 Power Dry Long Sleeve Shirt
Featuring the excellent wicking, breathable properties of Power Dry fabric, this shirt is great as a baselayer or mid-layer and pairs well with one of our vests or jackets.
Power Dry is non-pilling and lightweight with many colors to choose from. Sweating is cut to a minimum due to the breathable properties of Power Dry.
Great for cycling, hiking, camping, and many other outdoor activities. Also available in a short-sleeve version. See our store for details.
For a list of available colors and fabrics, check out our Fabrics page.
Features:
Lightweight
Wicking and breathable
Great as base or mid layer
Great as only layer on warm days
Resists pilling
Three collar styles:

Open Boat-Neck
1″ mock turtleneck
3″ high turtleneck
Fleece Pullover T-Shirt w/Zip
The T-Shirts can be made from any weight of Power Stretch or from the other styles of fleece. Both allow for easy layering on cold days. The fabrics are soft and moisture-wicking, thus perfect for outdoor activities.
Offered in a loose fitting version for casual comfort or a fitted version to be used as a mid layer.
For a list of available colors and fabrics, check out our Fabrics page.
Features:
Partial zip for better temperature control when warm
Loose fitting outerwear or fitted for inner layer
Warm and breathable
Full-Zip Hooded T-Shirt
The most popular version of our Full-Zip Hooded T-Shirt is made from lightweight Power Dry or Power Stretch for their great wicking and breathable qualities.
Can be warn as a base, middle, or top layer depending on the weather. Features your choice of weight for the fabric, with heavier weights available for cold weather, and either fitted construction or loose to wear layers underneath.
Pair it with one of our Power Dry Long Sleeve T-Shirts as the perfect solution for mildly chilly days.
Great for running, walking, or just casual wear.
Features:
Full-length zipper
Non-billowing hood
Lightweight construction
Wicks sweats away
Highly breathable