Tired of wet weather gear that blocks the rain but leaves you soaked in sweat? The problem with traditional waterproof fabrics is that they either don't breathe at all, or they don't start to breathe until you're already sweaty. If your sport sees you outdoors rain or shine, you need the new NeoShell jackets and pants from Foxwear! Waterproof but breathable, our NeoShell garments wont leave you feeling like you're stuck in a sauna.
All items feature Custom Sizing
You will be contacted following your order to confirm fabric choices and sizing.

The NeoShell Jacket from Foxwear is the perfect solution for those who frequently deal with rain or wet, heavy snow.
The revolutionary new fabric provides water and wind protection but still transmits moisture outwards. Unlike many hard-shell garments, the NeoShell Jacket wont leave you overheated.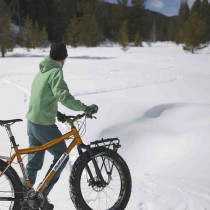 Like our E Vap jackets, the NeoShell Jacket features elastic cuffs and velcro closure front pockets.
Features:
Most breathable waterproof material available
Angled Front Pockets
Jacket Weights:

Lightweight  M Size:  8oz
click here for NeoShell Rain Pants colors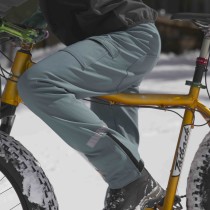 For a complete rain/wet weather solution, add the NeoShell Rain Pants to your outwear collection.
For your convenience the NeoShell Rain Pants include pockets located off to the side instead of in front for comfort while cycling or climbing steep terrain.
The waistband has a drawstring closure, while the cuffs feature elastic with a velcro closure. The seat is reinforced to combat wear from bicycle seats or ski lifts.
A great choice for winter sports when paired with our thermal tights.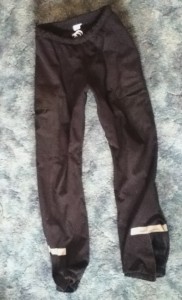 Features:
Power Shield  or  NeoShell
Velcro cuffs – usually 8″ high – – can be up to 12″ high if you like
Draw string waist. No zippers. No snaps.
Secure Pockets (1 large and 1 smaller – nice for cell phones)
Pockets located away from hips where you bend while riding
Rugged, snag proof fabric
Warm and wind proof
Non-Cling fabric
Reinforced Seat
Check out this video for more information on NeoShell fabric.:
See more about our other fabrics here.
Power Shield Rain Pants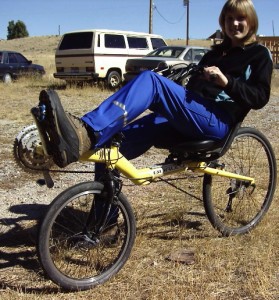 Facing light rain or powder snow? The Power Shield Rain Pants are an affordable alternative to NeoShell for those who don't need protection from heavier downpours.
They fold flat, roll tightly and slip on easily so that you can put them in your pack just in case! They are breathable enough that you won't mind slipping them on before the ride if skies look threatening. The 3M reflective material at the cuffs really gets attention from overtaking traffic at night.
Featuring a draw string waist (no zippers or snaps!) and secure cargo pockets, the Power Shield Rain Pants are a great option for cyclists heading out into the cold drizzle.
Also featuring a reinforced seat to prevent wear from bicycle saddles and ski lifts.
Features:
Three fabric options
(weights for size medium):
Midweight 17.5 oz
Lightweight 13 oz
Ultra-lightweight 9.5 oz
Adjustable velcro cuffs – – usually 8″ high – – can be up to 12″ high if you like
Draw string waist. No zippers. No snaps.
Secure pockets away from hips (nice for cell phones)
Rugged, snag proof fabric
Warm and wind proof
Non-Cling fabric
Reinforced Seat
Mildly stretchable and breathable